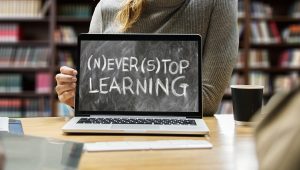 We can barely keep up with all the great online resources that are available to language professionals. Instead of sharing a few of them on Twitter and in our Translation Favorites, like we've been doing, we decided to add the offerings that might be interesting for our colleagues on this page and we will do our best to keep these resources updated (add more as we find out them and remove the ones that have expired or taken place). Most of these resources are webinars, classes, virtual events and conferences, and other free goodies. Please email us if you come across any interesting free resources for language professionals.
Upcoming
free

online events (conferences, webinars, classes)
(mostly) Related to language, translation & localization
Clubhouse shows (rooms) on translation and localization
Weekly on Monday at 12:00 ET

LocUnleashed – by Liz Dunn Marsi & Tucker Johnson

Weekly on Friday at 12:00 ET

The Wordly Marketer Chat – by Kathrin Bussmann
Lists of events
Past online events (recordings or register link)
News and freebies
Always awesome and free!
Free Virtual Experiences