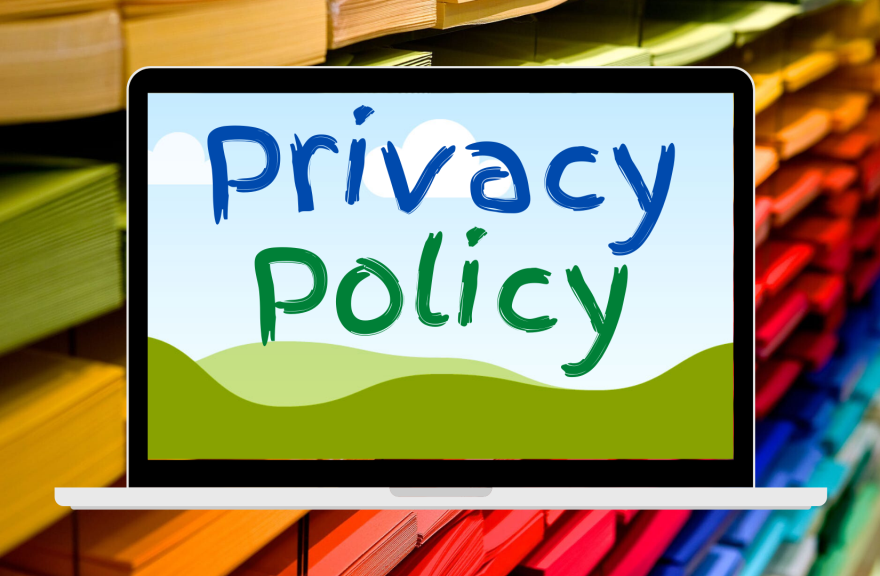 Privacy Policy
We are committed to protecting your personal data and respecting your privacy. This privacy policy outlines why and how we collect and process your personal data, under which circumstances we may disclose it to third parties, and how we keep it secure.
Lingua Greca Translations (collectively "Lingua Greca", "We", "Us" or "Our") is a partnership registered under the Provincial Government of Ontario, Canada, and provides primarily English to Greek translation, localization, editing, and other linguistic services ("Services").
Lingua Greca may be contacted in its capacity as Data Controller under the General Data Protection Regulations (GDPR) by the following methods:
Lingua Greca Translations
22-31 Schroder Crescent
Guelph Ontario N1E 7M6
Canada
Telephone: +1 416 569 0156
Email: info@linguagreca.com
Why we collect and process personal data
Lingua Greca holds data on clients, collaborators, and subscribers to the blog for the following legitimate purposes:
to issue quotes for Services to clients,
to provide Services as requested by clients,
to request a Service from collaborators and assess their suitability,
to send notifications of new blog posts to subscribers,
to reply to blog comments,
to reply to messages received through the site's contact forms,
or to comply with legal requirements.
We do not use personal data for marketing purposes, nor do we disclose it to unauthorized third parties. Visitors to this website and blog are not obliged to provide any personal data.
We collect, store and use our clients' personal data to issue quotes and to provide translation, localization, editing or related linguistic services that they request or to comply with legal requirements.
Personal data may include: name, email address, postal address, phone number, tax number, payment and delivery details, financial and bank account details. Personal data may also include special categories, sent to us for the express purpose of providing the Services.
The lawful basis for processing this data is to perform the Services our clients request or to take necessary steps before fulfilling that request ("contract") and complying with legal requirements ("legal obligation"). The lawful basis for processing special categories of personal data is our clients' explicit consent for us to translate that information ("consent").
The Lingua Greca Translations website and the associated Adventures in Translation blog are hosted on WordPress.com. We use the standard WordPress.com service to collect anonymous details on users' activity, such as the number of page views in a given period and links users click on to arrive at or to leave our site.
WordPress.com requires visitors wishing to post a comment to enter a name and email address. This site uses Akismet to reduce spam. Any information you choose to provide in a comment is posted immediately and shared publicly. Public information may be indexed by search engines or used by third parties.
Retention of personal data
For all Services performed, we keep personal data of our clients throughout the business relationship or for the statutory period to comply with tax obligations. We keep records of the invoices we send our clients and the payments we receive.
Third-party access
For administrative purposes, Lingua Greca has contracted the following company as a data processor for accountancy and tax advice: Rita Zelikman, CPA, 20 Great Gulf Drive, Suite 224, Vaughan ON L4K 0K7 Canada.
For TEP (Translation-Editing-Proofreading) Services, we outsource the translation part to trusted colleagues. All the collaborators who provide translation services for Lingua Greca must sign a confidentiality agreement (NDA), with which they are advised of their legal obligations in relation to confidentiality and professional secrecy.
For administrative purposes, other parties, including the providers of our cloud backup, blog, website and email hosting services, may have access to your personal data. All these parties are GDPR-compliant or, in the case of US companies, are self-certified under the US Privacy Shield framework.
Links to other websites: This privacy notice does not cover links on this site that direct to other websites.
Blog subscribers: Your email address is only used to send you notifications of new posts. Your data is deleted when you unsubscribe. There is a link to unsubscribe at the bottom of every email notifying you of a new post.
Social media features
The content on our website can be shared to social networks like Facebook or Twitter. This site uses a safe sharing tool that establishes direct contact between the networks and users only after you click on one of these buttons. This tool does not automatically transfer user data to the operators of these platforms. If users are logged into one or more of the social networks, the Share buttons for Facebook, Twitter, etc. will display an information window where you can edit the text before it is sent.
Use of cookies: Cookies are small files stored on a user's computer or device. Please refer to our Cookie Policy for more details.
Your rights and obligations
In accordance with the European General Data Protection Regulation (EU) 2016/679, you are entitled to request a copy of your personal data that we hold. You are also entitled to access, modify, erase or contest the personal data that Lingua Greca holds. Please send your request directly to Lingua Greca using the contact details provided above. Lingua Greca will take action without undue delay, and in any event, within 1 month from the date of your request.
Please contact Lingua Greca at info@linguagreca.com if you have any concerns about how we process your personal data. You also have the right to make a complaint with Canada's Office of the Privacy Commissioner, which is overseeing compliance with the Personal Information Protection and Electronic Documents Act (PIPEDA), Canada's private sector privacy law, or with the supervisory authority in the country where you live.
Security measures
Lingua Greca takes all precautionary steps to guarantee the security, integrity and confidentiality of your personal data, mainly through the use of firewalls, anti-virus software, and secure servers. All data is processed on password-protected computers and devices, and is not accessible by third parties. Firewalls are in place on all devices used for storing or processing personal data to avoid remote unlawful third-party access. Backups of personal data are stored in a cloud storage service, so that personal data can be recovered in the event of loss or damage.
We do not use machine translation tools as part of the Services process. That means, any personal details contained within documents entrusted to us for Services are not at risk of being leaked by such tools.
Breaches of personal data
In the event of a security breach of personal data, due to theft or unlawful access for example, Lingua Greca will notify the Office of the Privacy Commissioner (OPC) within 72 hours of this security breach if it is likely that there will be a risk to people's rights and freedoms. This notification will include all information necessary to clarify the circumstances under which this happened. Notification will be done electronically via the OPC website.
Changes to this privacy notice
This privacy policy was last updated on April 13, 2020 and will be reviewed as necessary.