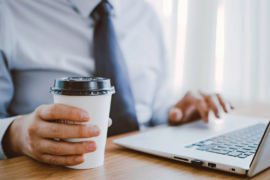 Knowing work-life balance is the first step in understanding why it is crucial. Get a clear understanding of work-life balance benefits before you give up on your dream. Because to lead a healthy life, one must first comprehend why work-life balance is essential and will help you boost morale at work. Additionally, finding a balance between work and life is more important than ever. It's essential to keep your personal and professional lives separate from one another in order to maintain a healthy work-life balance.
Because both are significant, neither should be ignored. People want to feel present at particular family & friends' occasions; many people feel deprived of their jobs and lose track of their work/life balance, often leading them to burnout. In this post, we'll go over five reasons why it's essential to strike a healthy work-life balance. I hope this information will help you find a better work-life balance yourself. We all know that companies blur the line between work and personal life by giving employees tasks that take longer to complete than a typical workday allows.
What is a good work-life balance?
A healthy work-life balance allows you to feel satisfied with the time and effort you devote to your career while still making time for yourself. It implies that you don't feel bad or ashamed for prioritizing what's important in your personal life or for taking extra time for yourself during those hectic mornings. The key to maintaining a healthy work-life balance is realizing that you can't do it all and learning live with that.
Remember that developing a better-balanced lifestyle isn't simple because creating something you don't grasp is hard. You must develop the ability to prioritize what is crucial. Making difficult decisions due to these things requires courage, resilience, and mental toughness. We have discovered that you need to comprehend why you're making these decisions for your mind to be willing to make them.
Five reasons to maintain a work-life balance
After learning everything there is to know about work-life balance and its importance, we are now prepared to provide you with five reasons to keep a healthy work-life balance.
Better Mental Health
Negative feelings and thoughts are easier to manage when there is balance. Being under pressure and experiencing chronic stress are harmful since they can quickly control your entire life. Making more room helps your subconscious to take over, resulting in more intelligent decisions. We advise you to exercise regularly to help you better understand yourself and manage thoughts and feelings before they overwhelm you.
Proven Engagement and Productivity
Your career is a marathon, not a sprint. If you overwork yourself and push yourself too far, your productivity will undoubtedly suffer. Employees who are driven and happy at work will remain loyal and engaged. When you're engaged, you're determined to give it your all. Employees that are actively involved in their work are more enthusiastic and dedicated to performing well. You must consider the long term when deciding how to combine your job and personal life.
Boosts Creative Thinking
You need time and space to reflect, and this is something you have probably heard and done before. Stress and pressure limit your ability to think creatively and do routine daily tasks. Have you ever felt trapped while trying to think of a solution to a problem? But when you stop worrying about it, an answer magically appears (and you can't believe you missed it earlier). The same things occur when your work-life balance is inadequate. Your creativity suffers when you're stressed, anxious, or under pressure. But balance is necessary for clarity and creativity. It also entails delivering top-notch work.
Helps You Go Further In Career
There is a lot of misinformation regarding striking a balance between work and life. If you take a step back and balance your job and personal life better, you won't be able to advance your profession. This is an entirely erroneous assertion and misunderstanding. Maintaining a work-life balance enables you to pursue your goals on your terms without compromising time, self-care, or other various things.
Less Pressure More Present
Employees who have a sense of engagement at work are less stressed than average and are in good physical and mental health. They are more likely to feel driven to put in more time at work. Due to the increased motivation, you will perform better and be more involved. Even better, more engagement improves workplace accountability, morale, and communication.
Conclusion
Setting goals and focusing on them, attending to your own needs, enabling you to serve others to the best of your ability, and taking control of your life are all critical.
That isn't the spirit of actual achievement? A balanced lifestyle enhances your general well-being, mental capacity, and productivity. As a result, you will have a better chance of succeeding in your personal and professional lives. Great leaders recognize the value of work-life balance for themselves and their teams.
What opinions do you have about this article? Let us know!
---
Author bio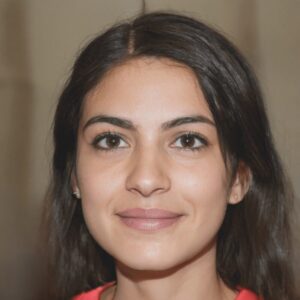 Elisa Mayers is a combination of curiosity, strong communication skills, and empathic nature which has helped her throughout her career in HR & Recruitment over the 5 years. She currently works as a Head of Customer Feedback at Incognito Apps.
You may also like