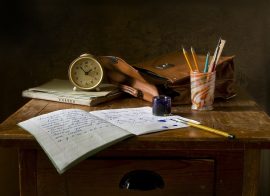 Editing is a neglected part of the writing process. Naturally, many people focus their energies and efforts on producing a first draft, but often these rough gems need polished before they're ready to be read by the world.
Professional writers across the world employ full-time editors to chop and change their creations, but with care and attention you can edit your own work, and improve your writing trade in the process. Here are our top tips for editing your own writing.
Let It Sit
Finishing your first drive should rightly earn you a break. Diving into the edit will mean you're too close to the original text, and might miss errors because of your familiarity with what you've written. When it comes to editing your own work, try to step away from your writing for at least a week. The longer you leave it, the fresher your approach will be and the stronger your writing will emerge from the editing process.
Take A Screen Break
When you're editing your work, try to change up the format from how you wrote it. Staring at a screen all day doesn't help us concentrate and in the editing process the devil is in the details. Print your writing off to produce a physical copy – this will be easier on the eye, and you can take a red pen to annotate your work. A tangible approach to editing will let you get creative, picking up small mistakes in spelling and grammar as well as giving you an overview of structure and pacing.
Read It Aloud
When language is spoken, it changes. Rhythms that seemed natural on the page emerge as clunky and uncomfortable and overwritten, pretentious language stands out like a sore thumb. When you read aloud your work it can feel like you're hearing it for the first time and even though your readers won't be orating, they'll be hearing your work in their head as they read. Tap into this reader's mindset by reading your work aloud and you'll find the perfect flow of language.
Structure Your Edit
There are many ways in which you can edit your writing – a close, line-by-line edit for spelling, grammar and sentence structure is important for picking up little mistakes, but you can't lose sight of the big picture. Before you put your writing under the microscope, edit the structure and content of your writing to ensure clarity and flow.
Make the major cuts to your content before you start exploring your sentences in detail. There's no point rewriting elements that turn out to be superfluous to your story.
The 10% Rule
As a rule, writers will overwrite in the first draft. By adding excessive detail, information and often overly flowery language, a first draft tends to be bursting at the seams. Editing is a ruthless process and can result in the streamlining of your writing into the perfect piece so be prepared to cut. As a general rule, you should aim to cut around 10% of your word count.
There are plenty of ways you can trim the fat in a piece of writing. Individual sentences should be short and snappy, and redundant words can be removed, for example "Alison whispered" can have more of an impact than "Alison said quietly." Look out for repetition of ideas in your writing – trust that the audience will understand it the first time.
The Last Word
Writing can be a rewarding process and often the editing stage is approached as a chore. However, editing your own writing gives you a chance to discover what works and what misses the mark and a close reading of your own work will not only polish your piece but it will improve your craft. Most importantly, don't dive into the edit – give your writing room to breath and take a well-earned break before you start the self-editing process.
Author bio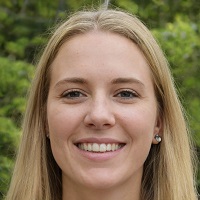 Katherine Rundell is a lead writer at UKWritings and Book report writing. She studied literature before pursuing a passion for her own writing and has published creative non-fiction, poetry and journalism across a range of print and digital media. She is a proofreader and tutor at Paid Essays service.
You may also like