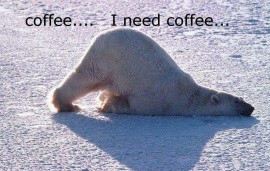 This series of posts was inspired by Lifehacker's How I Work series, which I've been reading for quite some time and thoroughly enjoy. It's about time we discover how our colleagues work and get to know them a little better.
If you want to participate in this fun series, email us at info@linguagreca.com for the Word template where you can fill in your answers & bio (incl. site/blog/social media) and then send it back to us as an attachment along with your photo (optional but preferred). If you don't like any of the questions, just delete them and add your own. Check out the previous interviews here.
Location: Athens, Greece
Desired location: In a superb luxury resort on the banks of the Bosporus, Istanbul
Current work title: En/Gr Translator & Proofreader
Desired work title: Gorgeous solution-finder
Languages you have studied or currently speak: English, German, Turkish
The project you're most proud of: The books I've translated (6).
Your current computer setup: iMac 21.5
Do you own a smartphone? Yes, my beloved iPhone 5
Favorite time of the day: Breakfast time
Favorite gadget (apart from computer & smartphone): My husband!
Next conference/event you're planning to attend: No plans yet.
How many hours per day do you usually work: 9-11
Are you an introvert or an extrovert? Super extrovert personality
Are you an early-riser or a night-owl? I used to be a night-owl, but lately I'm an early-riser (8:15 am)
What do you listen to while you work? Mainstream, upbeat, lounge, bossa-nova or nothing.
And a few non-work related questions to get more personal.
Your babies or pets, incl. names and ages: No babies yet, soon to download some! I have a Greek sheep dog, Mirsa. She is almost 10 and she loves relaxing on the couch!
Next city/country you want to visit: Amsterdam and definitely Morocco!
Favorite vacation place: Istanbul
Favorite book: When Nitze Wept, Irvin Yalom
Favorite song: Paul Kalkbrenner – Dockyard
What are you currently reading? The Power of Now (Eckhart Tolle), Homecoming (John Bradshaw) and Phobias (Frank Lamagnere)
Author bio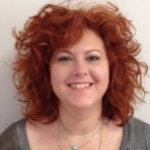 Evdoxia Renta is an en/gr Translator, Reviewer and LQA Tester. She holds a Diploma in Translation, and an MA in Applied Translation Studies. She is active in the business over 16 years and she mainly works in the fields of IT, Telecom, Technology, HR, Marketing and Psychology. Her translation work includes 6 books, 4 children stories and lots of comics. She also teaches translation courses and CAT Tools and she is an SDL Certified Professional. Check out Evdoxia's profiles on About.me, LinkedIn, ProZ, Blog and Twitter (@EvdoxiaRenta).
You may also like