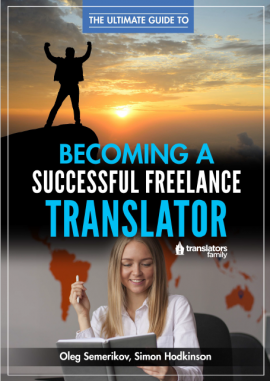 If you ask us, being a freelance translator is one of the best jobs in the world. The work is interesting and diverse, you get to be your own boss, and the feeling of success when you finally make it happen is so very rewarding. There's just one question – how do we make that success a reality? Our new ebook, The Ultimate Guide To Becoming A Successful Freelance Translator, will help you to do just that.
It all starts with having the right skills for the job. What educational qualifications do you have? How about professional skills and past experience? It's important to know another language inside and out, but you also have to be an expert writer in your own. If you have any expertise in fields outside of translation, you can bring them to bear by taking on specialist work that suits your subject matter.
But how do we find that work? Winning clients and maintaining client relationships are key elements in becoming a successful translator. There are plenty of websites out there which are dedicated to matching translators and clients, but you can also approach clients directly. In either case, you'll need to know who you can trust to treat you fairly and honestly, and you'll need to know how to make the most of your negotiating position as you agree on rates. Do your research, and don't be afraid to stand up for yourself.
Winning clients is also about having good marketing skills. The Internet offers us a whole range of ways to connect with prospective clients and fellow translators, from classic tools like emails and websites to newer options like social media. As you grow as a translator, you'll learn to think of each of these as valuable marketing channels, each requiring their own specialist techniques.
Finally, look for ways to add value to your work and stand out from the crowd. If you can offer any supplementary services beyond translation, these can really make a difference to your clients and help you win more work. And make sure you're making the most of the tools and resources available to you, including CAT tools, glossaries and term bases.
If all of this sounds like a lot to take in, don't worry. If you need more detail and further practical advice, that's exactly what our book is for. The Ultimate Guide To Becoming A Successful Freelance Translator covers all of the topics we've discussed here and more, offering practical advice and real-world tips every step of the way. Becoming a successful translator is an ongoing process that requires constant professional development, so translators of all experience levels will find it both useful and informative.
The readers of Adventures in Technical Translation blog can get this ebook at a discounted price at www.translatorsbook.com. Just apply the code Linguagreca50 during checkout to get a 50% discount. The discount is valid until April 30, 2017.
Check out Translators Family's previous posts in this blog:
Getting started in freelance translation: what we wish we'd known!
The history of translation: from tribal trading to company memos
Maintaining good relationships with translation customers
and the translation blog Translators Family
About the authors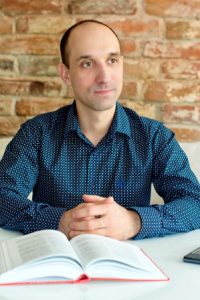 Oleg Semerikov is a translator, copywriter and manager. He is also a founder of Translators Family, a boutique translation agency with focus on English, German, Polish, Russian, and Ukrainian. Follow Oleg Semerikov and Translators Family on social media: LinkedIn, Facebook, Twitter, Google+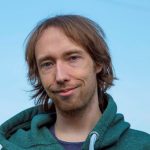 Simon Hodkinson is a British-based freelance translator, editor and copywriter specialising in marketing and information technology. His experience of life 'in the trenches' as a freelancer helped provide practical examples and insights into the real world of translation.
You may also like