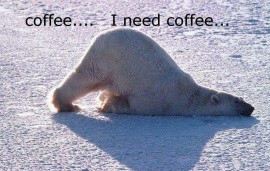 This series of posts was inspired by Lifehacker's How I Work series, which I've been reading for quite some time and thoroughly enjoy. It's about time we discover how our colleagues work and get to know them a little better.
If you want to participate in this fun series, email us at info@linguagreca.com for the Word template where you can fill in your answers & bio (incl. site/blog/social media) and then send it back to us as an attachment along with your photo (optional but preferred). If you don't like any of the questions, just delete them and add your own. Check out the previous interviews here.
Location: A small town 15 minutes from Luxembourg City.
Desired location: Barcelona, Puerto Vallarta (Mexico), a beach in Thailand… My dream is to have a home-base somewhere near the beach and spend several months per year traveling.
Current work title: Jurist-linguist, freelance legal and business translator, sworn translator.
Desired work title: As long as I'm my own boss and do what I love, I don't care about the title.
Languages you have studied or currently speak: Luxembourgish, French, German, English, Spanish (working languages), Italian (advanced), Latin (6 years in secondary school, but very rusty), some Dutch, Russian, Indonesian, Portuguese and Esperanto. I have a bit of an obsession with foreign languages 🙂
The project you're most proud of: Not a specific project, but I'm proud of translating material related to human rights for NGOs and international institutions, because I feel that I make a contribution, however small, to an important cause.
Your current computer setup: Asus laptop computer.
Do you own a smartphone? Yes, a Nokia Lumia.
Favorite time of the day: Evening, as it's quieter and I can concentrate better when I'm not interrupted by phone calls and emails.
Favorite gadget (apart from computer & smartphone): My digital camera. I love taking photos, especially when I travel.
Next conference/event you're planning to attend: The FIT Congress in Berlin in August and then the IAPTI conference in Athens in September.
How many hours per day do you usually work: It depends on my workload. Sometimes 12 hours a day, sometimes I give myself the luxury to take a day off during the week.
Are you an introvert or an extrovert? Introvert.
Are you an early-riser or a night-owl? Night-owl.
What do you listen to while you work? Nothing, as I can't really concentrate on work with music in the background.

And a few non-work related questions to get more personal.
Your babies or pets, incl. names and ages: No babies, no pets.
Next city/country you want to visit: Too many! If I'd have to pick the top countries that I'd love to visit but haven't been to yet, it would be Norway, Australia and Russia.
Favorite vacation place: Mexico and Spain.
Favorite book: One hundred years of solitude by Gabriel García Márquez.
Favorite song: That would have to be a Leonard Cohen song, but I can't choose just one, I have to choose three: Suzanne, Alexandra leaving and Dance me to the end of love.
What are you currently reading? A book about international economic law. Not very exciting, but necessary, as I'm working on a master's degree in international and European law.
Author bio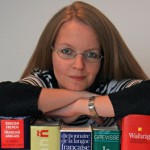 Christine Schmit is a freelance jurist-linguist specializing in certified, legal and business translations from German, Spanish and English into French and Luxembourgish. She studied translation and terminology at the University of Geneva, Switzerland, and law at the University of Paris, France. She is a sworn translator before the Superior Court of Justice of Luxembourg and a founding member and current vice-president of the Luxembourg Translators and Interpreters Association. She runs www.languages-and-translation.com, a site compiling useful links and resources for translators, interpreters and language learners. You can find out more about her on www.christineschmit.com or follow her on Twitter @Iwwersetzerin (in case you're wondering, that means "translator" (female form) in Luxembourgish).
You may also like