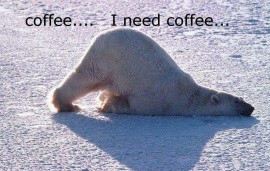 This series of posts was inspired by Lifehacker's How I Work series, which I've been reading for quite some time and thoroughly enjoy. It's about time we discover how our colleagues work and get to know them a little better.
If you want to participate in this fun series, email us at info@linguagreca.com for the Word template where you can fill in your answers & bio (incl. site/blog/social media) and then send it back to us as an attachment along with your photo (optional but preferred). If you don't like any of the questions, just delete them and add your own. Check out the previous interviews here.
Location: Slovakia
Desired location: Slovakia (although my homeland makes me crazy sometimes).
Current work title: Freelance translator, copywriter, volunteer.
Desired work title: Freelancer… however my desires tend to change. I wouldn't mind being an editor at a publishing house… or a psychologist or a florist or a lion tamer or a singer or…
Languages you have studied or currently speak: English, Russian, Slovak, Czech.
The project you're most proud of: I'd say my first published translation (Saki: The Best of Saki – Collection of Short Stories). Stories about getting it done and published could be its own separate book 🙂
Your current computer setup: Two notebooks (big and a small, one for travelling).
Do you own a smartphone? I do and I love it.
Favorite time of the day: What a difficult question… mhm… morning coffee time. I really enjoy it.
Favorite gadget (apart from computer & smartphone): My beloved Canon camera.
Next conference/event you're planning to attend: None in the coming weeks/months (feel free to let me know about anything interesting).
How many hours per day do you usually work: I try not to work more than 10 hours (but I'm not very successful with this).
Are you an introvert or an extrovert? I'd say I'm an extrovert with an unpredictable inner introvert inside me. 🙂
Are you an early-riser or a night-owl? I can stay up very late when needed but usually I wake up around 8 o'clock or before.
What do you listen to while you work? I'm more effective with silence, however I'm a music addict and I love electronic, IDM, chillout, trip-hop, bossa nova, contemporary classical, ambient, blues etc. etc. Get inspired here.

And a few non-work related questions to get more personal.
Your babies or pets, incl. names and ages: I used to have a dog once and I hope I will again, dogs are great. Also, no babies yet but I definitely want some one day.
Next city/country you want to visit: I'm planning a road trip to Montenegro and Albania but maybe I'll have to be happy with a last minute to "somewhere".
Favorite vacation place: I really loved Amsterdam.
Favorite book: There's no such thing as a favorite book… I love many. M. Bulgakov: Master and Margarita, Karel Capek: The War with the Newts, William Saroyan: Tracy's Tiger, Hermann Hesse: Siddhartha, Steppenwolf, Milan Kundera: The Unbearable Lightness of Being, Slovak folk tales collected by Dobsinsky (I'm not sure about the English translation)… to name just a few.
Favorite song: I really love Nina Simone's Feeling Good (but that's not fair to many other songs I love as well, e.g. this one or this one).
What are you currently reading? Jonas Jonasson: The Hundred-Year-Old Man Who Climbed Out of the Window and Disappeared.
Author bio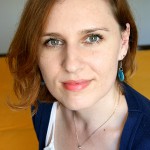 Barbora Kralova is a Slovak translator, proofreader, copywriter and editor. She graduated from university in 2011 with a doctorate in Translation Studies, concentrating on Russian literature. However, even before she left school she had decided to broaden her knowledge by obtaining more practical skills, and succeeded in doing so as a project manager at a medium-sized and busy translation agency. Her working languages are Slovak, English, Russian and Czech and she specializes in literary texts, web content, marketing and transcreation. You can contact her at kralova.barbora@gmail.com or find her either on twitter or skype as batushtek.
You may also like