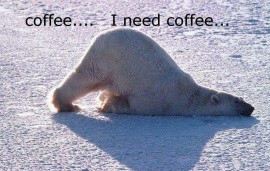 This series of posts was inspired by Lifehacker's How I Work series, which I've been reading for quite some time and thoroughly enjoy. It's about time we discover how our colleagues work and get to know them a little better.
If you want to participate in this fun series, email us at info@linguagreca.com for the Word template where you can fill in your answers & bio (incl. site/blog/social media) and then send it back to us as an attachment along with your photo (optional but preferred). If you don't like any of the questions, just delete them and add your own. Check out the previous interviews here.
Location: Porto, always 🙂
Desired location: Still looking for it
Current work title: German/English into Portuguese freelance translator and proofreader, trainer, co-owner of Mind Words, speaker, Tai Chi practitioner
Desired work title: Same as above with only one change: I want to become a Tai Chi teacher
Languages you have studied or currently speak: English, German and French and also Portuguese (my mother tongue)
The project you're most proud of: Mind Words (www.mind-words.com)
Your current computer setup: New Asus laptop and also an old Asus laptop 🙂
Do you own a smartphone? Yes, a Samsung
Favorite time of the day: Morning
Favorite gadget (apart from computer & smartphone): Well, they are not gadgets, but I do love my Tai Chi sword, my Tai Chi fan and my violin
Next conference/event you're planning to attend: MedTranslate Conference 2014, in October
How many hours per day do you usually work: Normally 8 hours
Are you an introvert or an extrovert? Something in between 🙂
Are you an early-riser or a night-owl? Early-riser, definitely
What do you listen to while you work? Usually I prefer silence, but sometimes I listen to Tai Chi music, classical music or even Guns 'n' Roses (Yes, I know, it's very different :))

And a few non-work related questions to get more personal.
Your babies or pets, incl. names and ages: 3 beautiful Lady cats (Princesa, Picolé and Annie) 🙂
Next city/country you want to visit: Germany (Freiburg im Breisgau here I go!), Paris, China
Favorite vacation place: London and my beautiful country: Portugal
Favorite books and/or authors: All books fromThe Celestine Prophecy collection, by James Redfield; Qi Gong (by Liu Dong); all books by Maeve Binchy
Favorite movie: Robin Hood: Prince of Thieves, with Kevin Costner, Star Wars and Indiana Jones
Favorite songs: This one is difficult, but here it goes: Guns 'n' Roses, Tai Chi music, Classical music (Mozart, Vivaldi)
What are you currently reading? Elegance, by Kathleen Tessaro
Author bio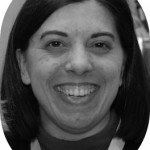 Luísa Matos is a German/English into Portuguese freelance translator and trainer. She is specialised in Medical (mostly dental), Technical, Tai Chi, Reiki and Music areas and she works in translation since 2001. She also worked as a project manager in a translation agency during 12 years. She has a Translation Degree from Instituto Superior de Contabilidade e Administração do Porto (ISCAP). In October 2013, she co-created Mind Words® (www.mind-words.com) venture, offering services in translation, specialised training and linguistic consultancy. You can find her on Twitter (@nildarts_trans) or Linkedin.
You may also like