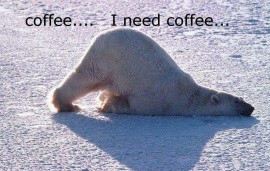 This series of posts was inspired by Lifehacker's How I Work series, which I've been reading for quite some time and thoroughly enjoy. It's about time we discover how our colleagues work and get to know them a little better.
If you want to participate in this fun series, email us at info@linguagreca.com for the Word template where you can fill in your answers & bio (incl. site/blog/social media) and then send it back to us as an attachment along with your photo (optional but preferred). If you don't like any of the questions, just delete them and add your own. Check out the previous interviews here.
Location: Jesi in the Marches region of Italy
Desired location: Wirral, north-west England
Current work title: Translator, transcreator and copywriter
Desired work title: Celebrity blogger (as in famous, not as in blogging about celebs)
Languages you have studied or currently speak: Italian. I've studied French and also German but I think my brain only has room for two languages.
The project you're most proud of: Good question. Never thought about it. I think it's yet to come.
Your current computer setup: 'Fraid I'm no good on technical detail, but I do know that I have two monitors and the processor is quite fast 🙂
Do you own a smartphone? Yes, the kids play Pou on it.
Favorite time of the day: Early morning.
Favorite gadget (apart from computer & smartphone): iPad
Next conference/event you're planning to attend: My life is chaos. I never plan past the next deadline.
How many hours per day do you usually work: Never more than 6.
Are you an introvert or an extrovert? Introvert with extrovert tendencies.
Are you an early-riser or a night-owl? Depends what's going on and when!
What do you listen to while you work? The sound of my own voice, unfortunately. I use Dragon voice recognition software.

And a few non-work related questions to get more personal.
Your babies or pets, incl. names and ages: 3 kids, 2 rabbits
Next city/country you want to visit: Back to England. I want to get to know my own country better.
Favorite vacation place: North Wales
Favorite book: Anything interesting and properly proofread.
Favorite song: Out of a possible 3,546 choices, Safety Dance by Men Without Hats. The video is an absolute classic.
What are you currently reading? Third Culture Kids by Pollock and Van Reken
Author bio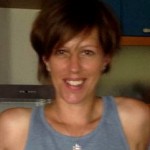 Claire Titchmarsh is a translator specialising in two areas: Legal (mainly contracts and commercial litigation thanks to past experience as a legal assistant), and transcreation (thanks to an ear for idiomatic, natural English and a complete refusal to use words like "valorization"). She will use SDL Studio 2011 (possibly with less than 100% enthusiasm and a small amount of complaining) but would much prefer a good old Word document with a deadline that wasn't yesterday.

You may also like