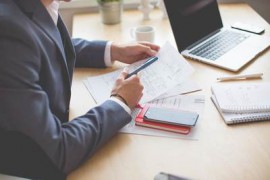 At my translation agency, we firmly believe that long-term partnerships are a key component of effective translation services. After all, the longer you work with a given customer, the better you'll get to know them, their products and services, the way they work and the way they like to communicate. Given the importance of these partnerships, it's in a translator's best interests to maintain a strong relationship with each of their customers.
Make no mistake: these kinds of business-management issues really do matter. If you're a translator reading this, you might feel like you went into this career to – well – translate. But you won't get to showcase your magnificent translation skills unless you have customers who like you and want to work with you. In other words, professionalism extends beyond your actual translations and includes – along with many other things – the way you relate to your customers.
With that in mind, what can translators do to keep their customers happy? Here are a few of our favourite tips.
Prompt, effective communication
Good relationships are all about communication, right? Customer relationships are no different. Show your customers you care by answering their emails as soon as you can, and keep your communication concise and to the point. This will show them that you understand how important their time is, and make the translation process go as smoothly as possible. After you deliver your translation, you can make it clear that you're happy to answer any questions they have, perhaps about particular turns of phrase you've chosen or the nuances of your terminology. This keeps the lines of communication open, building stronger relationships, while also demonstrating your expertise as a linguist.
In terms of the content of your messages, make sure you address all of your customers' questions and concerns so that, whenever possible, they don't have to follow up for clarification or repeat themselves. This stuff is especially important when you're communicating by email or another text-based system, because you can't pick up on all those extra little signals like body language or tone of voice that you benefit from when you meet someone in person or even speak over the phone. As such, it's so easy for misunderstandings to creep in – and the best way to keep that from happening is to be as clear, direct and informative as you possibly can.
Top-quality customer service
Be polite – and more than that, be friendly! Make your customers feel at ease talking to you. If a customer feels that it's a pleasure to work with you, they'll be much more likely to give you repeat business in the future.
For one easy example of something you can do to impress your customers, ask them what language they'd prefer to communicate in. Odds are you'll be speaking either the source or target language of translation with them, and after all, you're the linguist here – you should be comfortable with either. Maybe they're happier speaking their native tongue, or maybe they'd like to practice a second language with you. Either way, it doesn't hurt to ask, and you might get to impress them with your well-honed language skills!
Be proactive
A good translator does all the things we've described above: in short, they're responsive and enthusiastic about what they're asked to do. But a great translator doesn't simply wait to be asked. Seize the initiative! If you're studying the source text and you spot a potential error, flag it to the customer – tactfully, of course, and with the intent to help them look good rather than to show off for the sake of it.If you used to get regular work from someone, but you haven't heard from them for a while, why not drop them a line to see how they're getting on? They may have simply forgotten to reach out to you recently, or they may be able to give you a tip regarding some upcoming work that will allow you to plan your upcoming schedule better. And even if there's nothing available right now, if some new translation job does come in, you'll be fresh in their memory – so they'll know exactly who to call about it.
Look for ways to add value to your work
If you take the time to really understand your customer and their needs, you might find a way to go above and beyond the call of duty to assist them. Are there any additional services you can provide that would make their life easier? If you're translating a product brochure, maybe you're skilled enough at DTP that you could offer to handle the layout work as well. If you're transcribing a video, you could offer to produce a subtitled version if you know how. This can be a win for both parties: your customer gets the additional services they need from a source they already know and trust, and you get to make a little extra money (or a lot!) in return for the extra work you do for them. If you're feeling really generous, you could even offer some services for free – but remember that you're running a business. If the customer would pay for someone else to complete a task, and you handle it instead, they should probably pay you, too.
Show what makes you special
Market yourself! Every business has its unique selling points, and yours is no different. If you can identify them, then you can present yourself more effectively to current and potential future customers. The most obvious example here – the one that every translator knows – is your specialist subject (or subjects), usually based on past professional experience. But maybe there's something else that makes you special: expertise using a particular type of software, maybe, or an unusual life experience that has taught you some valuable lessons. And that's just to name two possible options; there are as many to choose from as there are qualities that make you unique as a person.
Translators who work to impress their customers will improve the performance of their own businesses, but they'll also improve the quality of the services they provide. That's just as important, and it proves that, when you maintain good relationships with your customers, everybody wins.
Header image credit: Picjumbo
Author bio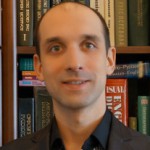 Oleg Semerikov started as an English to Russian freelance translator ten years ago. Nowadays, he runs his own company, Translators Family, a boutique translation agency specialising in Russian, Ukrainian and Polish, with expertise in English, German, and other European languages. Many long-term customers of Oleg as a freelancer became the permanent customers of his agency. Translators Family on social media: Facebook, Twitter, Google+ 
You may also like