When Kraft Foods International changed its name to Mondelez International, I doubt the first thing executives thought of was anatomy. But say the company's name to someone who speaks Russian, and that's the reaction you'll get. "It refers to certain parts of female anatomy best left unnamed," says Kirill Soloviev, founder and CEO of Nimi.
Soloviev is a native Russian speaker and owner of a startup that name-audits companies for the likelihood of international gaffes. Vetting business names in more than 20 countries, Nimi checks for double meanings, pronunciation difficulties and existing businesses with the same or a similar name already in the region. "Entrepreneurs really underestimate the impact that a brand name has on their potential customers," Soloviev explains. "_ey're so much in love with their own personal creation — their baby — that they kind of forget the purpose of a name is really to serve as first point of contact for a customer. _ey should consider the emotion it invokes in and of itself."
For example, Pee Cola, a popular soda in Ghana — what emotion does that evoke? Or Pet Sweat, a Japanese bottled water sold, awkwardly enough, to humans. One Nimi client, whom Soloviev refused to name for fear of embarrassing them, was a Mexico-based medical app connecting patients and doctors. "Their name refers to the verb to hurt in Russian. For any startup that strives to help your health and well-being," he said, "this is not a good association at all." Surprisingly, the app makers kept the name, which is another reason Soloviev swore to protect the client's anonymity. In fact, most Nimi clients stick with the name they've already got, no matter what the data reveals. That's not surprising; Mondelez has hung on to its name since 2012.
What many clients do use results for, if not to change their name, is, as Soloviev puts it, to "help them focus their global expansion strategy." In Eastern Europe, where Nimi is based, countries are small enough that in order to get any true market penetration, going global is a given. Many startups that come to Nimi have already settled on a name and now "have a list of three or four neighboring or strategic countries where they want to grow." Learning the company's name is offensive or completely unpronounceable in a certain country helps expanding startups focus on other markets where marketing requires less change.
But the business effect of a name goes beyond which countries you should expand —or avoid expanding— into. After Kraft's name change, Mondelez revenue fell three consecutive quarters for a 2.2% annual loss while its competitors saw a 4.12% annual gain. This amounted to a $9.5 billion loss in the fourth quarter of 2012 alone.
A service like Nimi would have been well worth it to Mondelez. It takes two minutes to enter your company name and basic information into an online system such as Nimi's. Response time varies from one day to one week based on the number of countries checked and how honed in the results are to your target demographic. A week sounds like a long time, but compared to the month-long turnaround Soloviev's has seen from traditional ad agencies, it's quick. And that's another growing client base for Nimi: traditional ad agencies outsourcing clients' final name checks to ensure that everything is good to go. According to Soloviev, "We offer evidence that a name will not hurt your business."
Header image credit: Pixabay
This article was originally published in Multilingual magazine, March 2017 edition. It was reblogged with permission by the author.

Author bio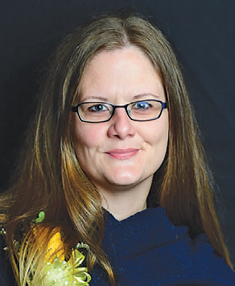 Terena Bell is a freelance writer for Marie Claire, The Atlantic/CityLab and more.
A language industry veteran, she was CEO of In Every Language and was on the GALA and ALC boards.
You may also like