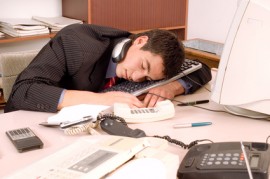 Studies have shown that freelancers are more likely to be affected by burnout than permanent employees. The reasons for this are manifold. What is particularly conducive to the development of this condition is a lack of work-life balance, which is one of the main reasons for the permanent state of exhaustion. Combined with fear (the fear of losing customers or contracts for example), negative emotions and a lack of opportunities to unwind, it means that freelancers are highly exposed to burnout.
While burnout is generally described as a state of emotional, mental, and physical exhaustion, there are various symptoms to look out for and a comprehensive list of possible symptoms will be presented later on. The causes are usually excessive and prolonged stress, but here again the list of causes is rather extensive. This article will point out possible causes, symptoms and, ultimately, point out how to prevent burnout if you notice any of these signs on you.
Causes:
As pointed out above, the general cause of burnout is a high-level stress over a long period of time. People start to feel overwhelmed and unable to meet constant demands of their work life. The motivation and interest that lead them to take on a certain role will diminish over time as the stress continues. If the gap in this conflict of roles between their ideal and their actual life becomes too big the emotional disappointment rises considerably.
This exact discrepancy is the basis for burnout. In general, the root of burnout can be found in your personal life, your social life and they can be of organisational-psychological nature, meaning they concern your work life. As this article is intended for freelancers, I am going to focus on the work-related reasons and will only touch briefly on the other causes.
Causes for burnout in personal life:
Abnormal ambitions (meaning abnormal addiction to success in particular with people whose self-esteem is mainly based on their professional performances)
Perfectionism (setting goals to high and having trouble making compromises)
Causes for burnout in social life:
Problems with family or friends
Loneliness or a weak social environment
Collapse of familial and social bonds, causing growing anonymity and impersonality
Unclear life planning (caused by unsecure market situation) making people uncertain about their life
The growing complexity of processes in modern life leads to stress and a loss of autonomy, because we are dependent on machines and specialists which may not always be available
Being pressed into particular roles causing you to only be able to manage and define certain sections of your life, which is often overstraining
Organisational-psychological causes and causes in work life:
High workload / chaotic, high-pressure environment
Conflictual role (not being able to pick your clients, dealing with difficult clients)
Work seen as a source of satisfaction and therefore ever higher expectations are put on it
Feeling like you have little or no control over your work
Lack of recognition or reward for good work
Monotonous or unchallenging work
No clearly defined goals or success criteria
Experiencing indifference when talking to colleagues (or receiving no advice/support)
Having to do time-consuming administrative work
Being unable to handle clients satisfactorily because of a lack of time or organisational causes
Symptoms:
Characteristic features of burnout generally include physical and emotional exhaustion. Also, prolonged physical and mental performance and lack of motivation are among burnout symptoms. Al less known symptom is not being able to relax and missing the ability to recover from work. Symptoms can be divided into different phases and differ between the early stage of this condition and the actual burnout. When burnout is established, the symptoms can be further divided into physical, emotional, and behavioural symptoms.
Early stage:
increased commitment to certain goals
non-stop working towards relaxation or recovery periods
work becomes main purpose in life
feeling indispensable and perfect, thus reducing the value of colleagues and making yourself unpopular
hyperactivity
not paying attention to one's own needs
suppressing failures
restricting social contacts in certain areas, e.g. clients
neglecting partner and friends
chronic tiredness and exhaustion
sleep disorder
states of anxiety
lack of concentration
seeking distraction and comfort in addictive drugs
Actual burnout:
Physical symptoms:
changes in appetite and/or sleeping habits (sleep disorder)
frequent headaches
back pain and muscle aches
loss of appetite
weakened immune system
feeling sick a lot
feeling tired and drained most of the time
Emotional symptoms:
lethargy
unpunctuality
fear of rejection and conflicts
(erratic) mood swings
decreased sense of satisfaction and accomplishment
cynical and negative outlook on life
loss of motivation
sense of failure and self-doubt
feeling helpless, trapped, and defeated
loss of motivation
detachment – feeling alone in the world
Behavioural symptoms:
addiction to the internet, e-mails, or telephone, etc.
food, alcohol or drug abuse to cope
taking out frustration on others
procrastinating, taking more time to get things done
isolation from others
skipping work, coming in late and leaving early
withdrawing from responsibilities
Individual prevention:
There are certain steps you can take when you start notice early signs of burnout in your everyday life. Most importantly you have to give yourself enough time to regenerate and relax. Look for compensation methods that help you relax, such as sport, music, or other hobbies you might have.  If you are religious, prayer or meditation might be suitable to help you relax. The main point is to redirect your attention away from the stress areas through mental or physical activity. Direct your attention instead on your mental, emotional, and physical needs.
It is very important to identify sources of stress at your workplace and defuse them. As the causes for burnout are to be found mostly in your work life, a key point is to maintain or develop the necessary distance between your work and private life. You should try and consider your work life from new perspectives and get rid of unrealistic or inappropriate ideas. You also have to try and correct ill-suited processes to give yourself more room – develop a more realistic time and work management that will lead to a better working experience for you. If none of the aforementioned methods are successful, even changing the workplace can be considered, if necessary.
In the end, the causes for burnout very much depend on the individual and are very diverse. The way out of burnout and prevention methods are equally diverse and differ a lot. The most important thing to keep in mind when trying to prevent or find a way out of burnout is to create some space for your own needs and pay attention to your emotions and body and take them seriously.
Summary:
As freelancers we are constantly worried about getting enough jobs to earn money and not loosing important clients; furthermore, we also have very limited means of sharing experiences with colleagues. This, combined with the constant pressure of time and results, makes us particularly prone to burnout. Moreover, having to perform tasks that are difficult to manage or meaningless and no receiving any appreciation from co-workers may fuel burnout.
While most regular workers can start to relax and leave work behind them as soon as they head home, freelancers mostly already work from home and the end of their work day is often just going into the next room. Irregular breaks, unnecessary long working hours and a lack of separation between your private and work life are further causes for burnout. All this can quickly add up, without the person actually noticing, and lead to burnout.
Try to notice the early signs of burnout in yourself and take measures against them. Look for a healthy balance between your work and private life. Taking regular breaks, sticking to fixed office hours and learning to say no are probably the best pieces of advice to avoid burnout.
Further reading:
Author Bio: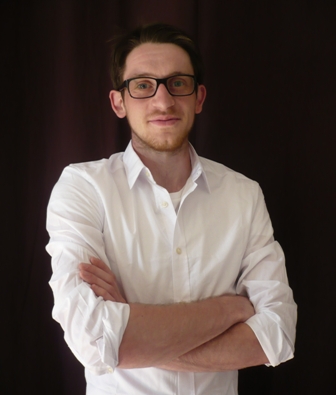 René Seidel
I am 24 and studied translation at the University of Applied Sciences in Zittau and at the University of Salford, and have worked at a translation agency for half a year. Three years ago I founded and was part of a team of translators under the name of "lingoprime". After this team broke up, together with a fellow student, we decided to establish a translation business called "Word & Sense". I am currently writing my final dissertation and working part-time as a freelance translator, while getting our business ready to able to start working once I finish my studies this autumn.
Email: R.Seidel@reneseidel.de
Twitter: https://twitter.com/#!/word_and_sense
You may also like