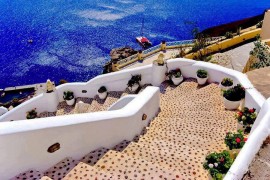 Some time ago I was translating a huge manual for an industrial air cleaner and, after working much too late into the night, I dreamt that the O-ring broke, alarm bells rang and the place filled up with toxic gases. Thankfully, I woke up and swore that, from now on, I needed a break between working and going to bed.
I guess that most people, when entering into the world of translation, do not think that something so little as an O-ring could haunt their dreams and yet, when we get really absorbed into our projects, they become part of our thinking and even follow us into the land of nod. My work focuses on technical translations and I try my hardest to be as good as possible in that field and I am quite specific about chasing these jobs. I need to know that I can do the translation for my client's sake but also for my own sanity.
When I first started in translation I tried to be everything to everyone. Soon I realised that I had no skill whatsoever for legal translations. It was a painful insight and I never heard from that client again. I can't say that I blame them, it should never cost the client anything for you to develop an insight into your own skills, even if it's just time. Very quickly I also discarded brand marketing, financial reports and medical documents for the same reasons.
I soon focused on the things that I was good at. And this is were I discovered my affinity to technical translations, specifically engineering manuals. Technology comes naturally to me. I blame an early fascination of tool catalogs due to time spent in my Uncle's repair shop and the need to find out how things actually work. I am good at it and with every translation I do, I get better and better.
When people ask me what I translate, they are often disappointed by my reply: "Mainly technical manuals". I can just feel how they want me to say: "Literary fiction or UNESCO documents", domains that are seen as the glamorous end of the translation spectrum. And no, I don't do interpreting either. I know for a fact that I could never do any of that, which I think is a strength rather than a weakness.
Being a good translator is about knowing what you are good at and what you can translate well. All translators are, in essence, geeks in their field and we get exposed to all that's new and cutting edge.
A translation colleague of mine only translates medical letters; she is so good at it because she had some medical training, is fascinated by this world and declares Grey's Anatomy to be great bedtime reading. I could not translate a medical letter and she could not translate a technical manual. And yet, we both translate from German into English.
Translation agencies usually ask their translators to state their "speciality" and I was asked to review some applications for a large job. There were some who claimed to specialise in every topic – a kind of paradoxical claim, if you ask me. Although there may be translators out there who translate a novel one day, and the next day a verdict from a court case, only to then move on to a hotel brochure; I imagine that these people are in the minority.
So don't be afraid, to say to your agency: This is what I am geeky about, this is what I want to translate. You most likely find them appreciating your honesty and your good work.
Author bio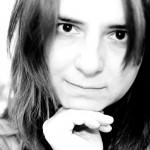 My name is Melanie Martin and I am the founder of Tailor Made Translations.
After a decade spent producing television shows all over the world, working with partners in the US, Canada, Japan, Australia, South Korea and China, I settled with my husband in the UK to start a family. The travelling lifestyle did not suit family life, but at the same time I did not want to give up on my career. Since I spent years perfecting my language skills and am truly multi-lingual, I decided to put that knowledge to work started to work on establishing my translation business.
 Now 7 years later, the business is thriving and I work with many clients, mainly German businesses. If not translating, I can be found in the kitchen cooking up a storm or in the garden taming weeds. Twitter: @translate_tm
You may also like