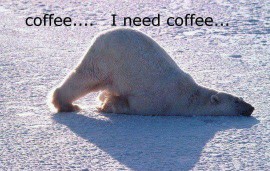 This series of posts was inspired by Lifehacker's How I Work series, which I've been reading for quite some time and thoroughly enjoy. It's about time we discover how our colleagues work and get to know them a little better.
If you want to participate in this fun series, send us an email at info@linguagreca.com so we can send you the Word template where you can fill in your answers and your bio (incl. your site/blog/social media links) and then send it back to us as an attachment along with your photo (optional but preferred). If you don't like any of the questions, just delete them and add your own. You can read the previous interviews here.
Location: (Soon to be) Sheffield
Desired location: Anywhere with good cinemas and theatres that's not too far from the countryside
Current work title: Freelance German to English translator
Desired work title: My current title sounds pretty good to me!
Languages you have studied or currently speak: English (native), German and I'm currently studying for an A level in Spanish. I did one year of Latin at university and a semester of Italian on my year abroad. I'm also trying to learn a few words of Danish before I watch the second series of The Killing.
The project you're most proud of: I recently translated a large clothing catalogue and sales guide. It was a mixture of technical clothing terms and marketing language, so it required both a good writing style and serious research, and I got some really pleasing feedback.
Your current computer setup: 21.5" monitor with desktop PC. I occasionally use my laptop but prefer to work at a desktop computer.
Do you own a smartphone? I have a BlackBerry, but I think I might swap to something else when my contract expires.
Favorite time of the day: Around 9 am. Early but not too early – I need a little time to wake up!
Favorite gadget My Blu-ray player (I watch quite a lot of films)
Next conference/event you're planning to attend: I hope to attend next year's FIT conference in Berlin.
How many hours per day do you usually work: Around 8 on average
Are you an introvert or an extrovert? Introvert
Are you an early-riser or a night-owl? Definitely an early riser. I don't function well at night.
What do you listen to while you work? Normally I need silence to concentrate, but if there's tennis on the radio I sometimes listen to that.
And a few non-work related questions to get more personal 🙂
Next city/country you want to visit: New York
Favorite vacation place: Berlin
Favorite book: The Handmaid's Tale by Margaret Atwood
Favorite song: Everlong by the Foo Fighters
What are you currently reading? Heimat ist, was man vermisst by Sebastian Schnoy and The Unfolding of Language by Guy Deutscher.
Author bio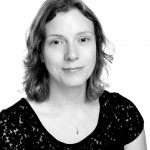 Sarah Pybus translates from German to UK English and specialises in marketing, tourism and corporate communications. She also offers copy writing and copy editing services and blogs about world cinema at http://www.kinotocinema.blogspot.co.uk/.
Email: sarah@pybustranslations.co.uk
Twitter: @PybusTrans
Facebook: Pybus Translations
You may also like