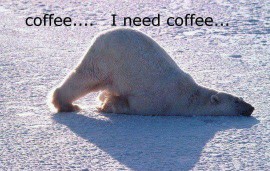 This series of posts was inspired by Lifehacker's How I Work series, which I've been reading for quite some time and thoroughly enjoy. It's about time we discover how our colleagues work and get to know them a little better.
If you want to participate in this fun series, send us an email at info@linguagreca.com so we can send you the Word template where you can fill in your answers and your bio (incl. your site/blog/social media links) and then send it back to us as an attachment along with your photo (optional but preferred). If you don't like any of the questions, just delete them and add your own. You can read the previous interviews here.
Location: (sunny) London, UK
Desired location: Somewhere on a beach, in a country with summer all year round; or New York, USA
Current work title: English-Romanian translator, Managing Director at Inbox Translation
Desired work title: Same as above, I wouldn't change a thing
Languages you have studied or currently speak: Romanian (native), English, French, Spanish, Italian
The project you're most proud of: Inbox Translation
Your current computer setup: laptop and 24-inch screen
Do you own a smartphone? Doesn't everyone? 🙂
Favorite time of the day: Bedtime, when I can relax with a good book
Favorite gadget (apart from computer & smartphone): my Kindle
Next conference/event you're planning to attend: No immediate plans to be honest, a little busy at the moment with some exciting plans
How many hours per day do you usually work: Probably around 12
Are you an introvert or an extrovert? Extrovert, no doubt about it
Are you an early-riser or a night-owl? Used to be an early-riser, now I am more of a night-owl, though there are days when I am neither.
What do you listen to while you work? I prefer silence when I work.
And a few non-work related questions to get more personal.
Your babies or pets, incl. names and ages: I used to have a Guinea pig, but it died a few years ago 🙁
Next city/country you want to visit: Greece (two places there actually – Corfu, where one of my dearest friends lives, and Athens – for its history and to visit some lovely people I've met online :).
What everyday thing are you better at than anyone else? Organising stuff. I am a little compulsive actually. If you wake me up in the middle of the night to ask me where a particular paper or document is, I can tell you immediately.
Favorite vacation place: I don't have one. Each place is different and has its own charm.
Favorite book: There are so many books I love it would be difficult to limit myself to one – The Shining (Stephen King), 1984 (George Orwell), Blindness (José Saramago), Of Mice and Men (John Steinbeck)
Favorite song: Again, too difficult to choose one, but I will go with The World is Not Enough from Garbage (it has a special meaning to me)
What are you currently reading? Jitterbug Perfume by Tom Robbins – since Catherine said it was her favourite book, I had to give it a go. I am always open to suggestions when it comes to good books. Please don't be shy and recommend some books in your comments.
Author bio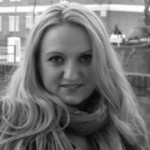 Alina Cincan
I am a former teacher, translator and interpreter with over 8 years' experience, now Managing Director at Inbox Translation. I am a language geek who likes to keep up to date with what's happening in the industry. When I am not writing on my own blog, I am writing on other people's. You can get in touch on Twitter, Facebook, Google+ and LinkedIn.
You may also like