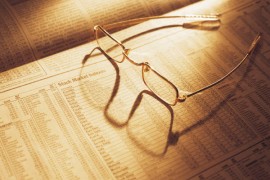 Every week we share on Twitter many interesting blog posts and online articles on translation, interpreting, language, as well as freelancing, blogging, business and social media. If you missed any of the great content we shared last week, here is your chance to catch up.
The content is listed in categories based on the topic, so just scroll down to find your favorite and enjoy reading! You can read the Weekly Favorites from previous weeks here.
If you read any fabulous posts that we missed, let us know in the Comments section or email us at info@linguagreca.com so we can add your links to next week's list.
Translation, Interpreting & Languages
Marketing translation services to agencies – interview with Anne de Freyman
Conference of Economic, Business, Financial, Institutional Translation
6 multilingual benefits that you only get if you speak another language
28 Genius Depictions Of Words With No Direct English Translation
Introducing Region-by-Region Localization for RunKeeper!
Austrian Interpreters' and Translators' Association turns 60
How Long Are Translators Willing To Wait To Get Paid?
Successful app translation: It all starts with great code
Why I Have a Minimum Charge in my Rate Structure
Drawing comparisons between music and translation
The Power of Translation: the Fox and the Grapes
Can Translation Samples Ever Be Effective?
How Much Really Gets Lost in Translation?
Top 25 Language Professionals Blogs 2014
Solving global problems, one step at a time
Translating Is Easy If… False Friends
How a mentor can help your business
Top 25 Language Twitterers 2014
La véritable nature du traducteur
Why Translation Is Like Music
How I became a UN interpreter
Selling, freelancing..or both?
memoQ 2014: a first look
Freelancing, Blogging, Writing
53 Freelancing Mistakes That Are Costing You Clients, Cash, and Credibility
10 Steps to Optimizing Your Web Page in 2014
Writing In The 21st Century
Social media, Marketing, Business, Networking, Web Design
Interesting Techniques to Optimize your WordPress Site
6 Tips to Making a Positive First Impression
What's Irritating About E-mail?
You may also like