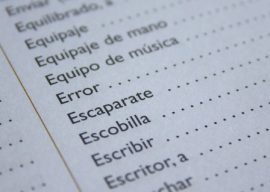 The most challenging part of mastering a foreign language is that you need to master every aspect of it. Even if you can speak fluently, this still doesn't mean you are just as good in writing, and vice versa. So in order to improve your language skills, you need to master every area of language without focusing on one only.
The good news is that while you still need to pay attention to every aspect of language learning, you can strengthen some skills while mastering others (only to a certain point, but still). For example, boosting your writing skills can make you a more fluent speaker, able to formulate your thoughts and to defend your point of view more effectively.
Here's what you can do to achieve that.
Set targets.
One of the best things about writing practice is that it allows you to understand the whole structure of a foreign language better. When we speak, we rarely have enough time to think every grammar aspect through. Moreover, we often do not need to do so while speaking – as sometimes all it matters is that the person we're talking to would understand us, and this could be achieved even with poor grammar skills.
Writing, however, is very different. We cannot afford to neglect grammar here – but at the same time, we have more time to pay attention to it. Moreover, writing can be a great way to strengthen your grammar skills to the point when you'll be able to talk fluently and correctly without paying any attention to the grammar at all.
In order to achieve this, targets should be set. For example, if you have problems with plural and singular forms in a foreign language, try writing 10 sentences that would include these forms. Or come up with an essay topic that would allow you to use these forms a lot during writing.
Setting targets would allow you to focus on specific aspects of grammar and to improve them quickly.
Write about things that interest you.
If you're mastering a foreign language as a part of your college course, that's one thing. But when you learn a language for yourself (or at least when you aren't limited with specific requirements), you shouldn't narrow it down to typical academic writing. Sure, essays and writing exercises are important – but this still doesn't mean you aren't allowed to have fun in the process.
When you pick the topics you're passionate about, the process becomes easier and more pleasant for you. Moreover, you immediately become more engaged in the process – which means that you will remember things better.
Writing about things you like also means that you'll put a lot of energy into the process, expressing your personality more in a foreign language. This would help your speaking skills as well, as you'll learn how to talk not only on specifically assigned topics but also on the ones you're really interested in.
Think in a foreign language during writing.
There are two approaches to writing in a foreign language. Some people do their best to think in the language they're writing in, transferring these thoughts on a paper. Some, however, stick to a habit of thinking in their native language, translating their thoughts during writing.
While it might seem challenging, you still should stick to the first approach. First, this would quicken the writing process. Second, it would make it look more natural.
When you think in a foreign language, you stick to this language's structure; when you think in your native one, however, maintaining foreign language's structure could become a challenge. Yes, maybe trying to think in a foreign language would make you a slower writer or a slower speaker, but it will become easier with time. Meanwhile, both your writing and your speaking will become more natural.
Thorough editing is a must.
When it comes to editing a text written in a foreign language, some people settle for proofreading only. Sure, the proofreading is important – and it can be easy too if you find the right proofreading tool that spots the mistakes effectively and helps you improve the grammar. However, when it comes to expressing your thoughts both on paper and in oral speech, it isn't only grammar that counts.
Editing requires you to pay attention to how you write as well. The way you write affects your speech as well, but while analyzing your speech could be challenging (especially if you don't record it, analyzing your writing is much easier. So try paying attention to it.
As you're just learning, there's a big chance your writing can be cluttered: you use too many unnecessary words, you use weak ones instead of strong ones, or you try to sound pretty instead of trying to deliver your point of view as effectively as you can. Pay attention to those things while you proofread and try to make your writing not simply error-free but better.
Hopefully, these tips would help you make the most out of your writing in a foreign language – and strengthen your speaking skills at the same time!
Image credit: Pixabay
Author bio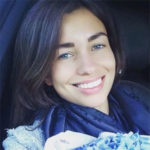 Sophia Clark graduated from the University in the City of New York with B.A. in Journalism, 2011. She is a creative writer who loves to share her thoughts with readers, now she writes for Eliteessaywriters. In her free time, she enjoys writing fiction as well as reading it. Connect with her on Twitter and Google +.
You may also like