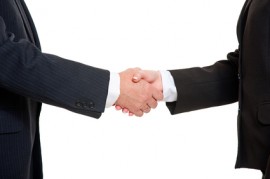 What constitutes a good translation company to work for, either as a freelancer or an in-house translator? That question keeps popping up in my head from time to time, but I haven't found the answer yet. An excellent presentation by Karen Tkaczyk at the 52nd ATA conference entitled "How to make translators rave about your company" made me think about this a bit more and after taking into account my experiences with translation agencies, I compiled my 10-point wish list regarding the ideal company I would like to work for:
1)      Educate the end-client
There are times where the translator is a point of reference for the language (s)he translates into. The professional translator who specializes in a certain field is expected to have a good knowledge of the language, slang/idioms, culture, field etc. If the end client is asking for something that cannot be delivered (for example, trying to fit a slogan translated in Greek in the same space of the original slogan in English) and I inform the agency that it cannot be done without "chopping" the translation beyond recognition, I'd expect the PM to inform the end-client on that. From time to time, I've heard a lot of excuses from PMs or even owners on why they want to do so: they are afraid that they may lose the end-client; they don't want to "upset the client" (sic); they'll take it up with them at a later stage (coded response for not in this lifetime); they're willing to find someone else who'll follow the client's instructions and won't mind shortening the target text, et cetera, et cetera. Few translation agencies bother to properly educate the client and explain why their instructions will jeopardize the quality of the translations.
2)      Aim for a good margin of profit without squeezing the translator for all (s)he's worth
I totally understand that the profit is a main concern for every company (or a freelancer for that matter). What I don't understand, is why so many translation companies choose to make low bids in order to win the contract and then expect to balance the loss by squeezing the translator. I've come across agencies in Europe which advertize their services online in a specific area (gambling & gaming) and offer extremely low rates to the end client. It is highly unlikely for that agency to cover the rates of a specialized translator. I am also unsure as to how many end clients this translation agency will attract in the first place by offering such low prices.
3)      Know their subject areas
In the same area in which I specialize (gambling & gaming), I've come across agencies that have no idea about either gambling or gaming. A lot of specific questions were left unanswered because the PMs didn't know what I was talking about. They also wanted to hide their ignorance from the end client, so I was left in the dark, more than once. Their usual reply was to search the term in Wikipedia… What's the point of advertising that your agency is the leading specialized provider in poker translation if your sales people (slash PMs) have no idea about poker?
4)      Be technology savvy
Don't laugh, but I've also come across translation agencies that insisted on using Trados without knowing what Trados is! I got suspicious after a few technical questions and some irregularities: for example, they had no idea on ini files that are needed in order to open .html or .xml files through Tag Editor. Another time, they sent me a 100-word MS Word document for translation. My TM showed 0 no matches, 50 reps and 20 fuzzy matches. They paid me for 70 new words and 20 reps (no idea how they calculated that). One of the advantages of any TM software, especially to translation agencies, is to cut the cost for repetitions. There is no point to ask for something that you don't know how to use.
5)      Pay on time
Good relationships are based on honesty. I am more than willing to accept (or consider accepting) longer payment terms if the agency informs me beforehand. If they claim that they have a 30 days policy and pay me after 90 days, something is wrong. If they have the same 30 days policy and pay me in 10 days, I'll be more willing to work for them in the future. It's as simple as that. Yet, more and more agencies blame the "economic climate" and delay their payments…
6)      Be available for the translator
I was once working on a large job with a tight deadline for a European company. I came across a tricky term and I wanted to discuss it with my PM. I was in a hurry, so I called him on the phone. No reply. I sent an e-mail at 1200 GMT and a reminder at 1630 GMT. What I got was an impolite reply the next morning: the owner of the agency wrote that I delayed the delivery and pointed out that I should have contacted them on Skype in order for them to reply promptly. What kind of agency has no access to phone or email during business hours but they are always available on Skype? Go figure…
7)      Be flexible
Flexibility is, in my opinion, one of the greatest qualities in a person and in a company. I am trying to be as flexible as I can in order to accommodate the needs of my clients, but unfortunately I cannot say the same for many of the companies I worked for. Many times I get the feeling that the PMs don't want to help you. There is no other way to explain why issues that can be resolved very easy get mixed up in an unnecessary back and forth process that result in lost time from both parties.
8)      Be real/professional
Have you ever worked for an agency in which the PMs are also the CEO, the CFO and the COO of the company? If not, let me enlighten you: there is something disturbingly wrong about it. I don't really see how the CEO of an agency can act as a translation Project Manager; I also question the professionalism of such an agency. The same also goes for a Managing Director of a translation company who appeared in a professional conference in his tracksuit, with his hair all messed up for an appointment with one of the industry's leading experts on MT translation and services. I saw that with my own eyes and I still feel sorry for that MT expert…
9)      Communicate efficiently in English
You may find this difficult to understand, especially if you are not working with agencies outside USA, Canada, UK and Australia, but the quality of the English in some of the correspondence I receive is very poor (to put it nicely). Spelling and grammar mistakes in professional e-mails just don't look good. Especially if they are directed to translators, as their eyes are trained to spot them immediately.
10)  Be willing to defend the translator
There are times when the client comes back with negative feedback on the quality of the translation they received. In such cases, I believe that the ideal course of action from the translation agency's point of view would be to complete a third party review, to politely ask the translator on the issue and then to provide feedback on the client in order to clarify the situation before they accuse the translator for any mistakes which are usually just stylistic changes from the end client. When the occasional mistake happens, most of us feel upset, we all strive to deliver an error-free translation, let alone jeopardize the relationship with the agency. Yet some agencies prefer to accuse us in order to protect their reputation without examining the issue in detail. In the eyes of such agencies, it's always the translator's fault…
It is difficult to find a translation company that follows all 10 points in my wish list. The reasons for that are practical, moral and empirical. If you don't have enough capital, you are bound to delay the payments. If you don't know what's best for you in the long term, you are bound to make mistakes in the everyday running of your company. If you are not experienced, you are bound to make mistakes that could have been avoided easily. This is true for both freelancers and agencies. After all, we are all business entities and focus on the longevity of our business. The way we choose to act now will affect, one way or the other, our prospects down the road.
I'd love to hear your views on this. What is your ideal translation agency to work for? Any specific attributes on your wishlist?
You may also like