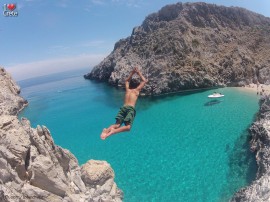 In this article you'll learn:
How translation software facilitates more accurate language translations
The limitations of Machine Translation
How companies can avoid embarrassing translations
How un-trained personnel can hinder a professional translation
The business aspects of translating documents from one language into another has always faced challenges but ironically, human nature and technology have both helped and hurt those outcomes.
Language translation software tools like SDL Trados, Babylon, Systran, among others help language professionals translate documents more quickly. According to Caroline Myers, co-founder and director of Foreign Language Services (FLS) located in Huntsville, Alabama, "We made it a point early on in our company's growth to implement the most advanced tools and software available in the language services industry. As a result, we have an internal process with quality controls in place that guarantee the best translation based on experience and past translations."
FLS has been using software tools to build a database of words and phrases from their translation projects for the past 14 years. With 50% of FLS' business coming from government contracts, it gives them a competitive edge. "Having this database helps speed up the translation process so we do not have to start from scratch with every new document we receive," Myers says.
"They call these tools software but I think of it more like 'memories' that help speed up the process," says Michèle Morainvillers, a licensed independent English into French translator based out of San Francisco, CA. "For instance, in translating a medical document about different types of thermometers, it will remember my translation for 'pediatric thermometer' and 'adult thermometer'. Anywhere else I use the term 'thermometer', it will highlight my options to choose, or I can add a new one. It is convenient and speeds up the process, especially when translating like documents or documents with a lot of repetition."
In a recent interview with Maria Cristina de la Vega of the American Translation Association (ATA) Chronicle, the foremost co-author of the book Found in Translation, Jost Zetzsche sees more improvements as software evolves. "One area that I think is particularly interesting is a more intelligent analysis of data in databases such as translation memories. This results in many more possible matches, also called subsegment matching."
If translation software could parse the database according to its application such as legal, business contracts, correspondence, technical manuals, government forms and documents, etc., translators can prevent using for instance, a highly technical term, or phrase suited to a legal brief, when providing a translation of a more mainstream document for a school system or doctor's clinic.
Not all is well, however, in the technological realm of document language translation. Machine translations, which are getting a lot of buzz throughout the industry, have caused more headaches than helped professional translators.
According to an article published in The Economist in June 2012 entitled Babel or Babble, "… the quality of machine translation is still uneven at best…. While there's no doubt that it is a powerful and useful tool, it can produce embarrassing errors…. There are fewer mistakes than there were in 2001… but there still seems a long way to go until sci-fi technology becomes real."
Embarrassing is correct. Morainvillers recalls an example of a client who produced an annual report in both English and French for their annual Board of Directors meeting, using only a machine translation. "In that report, they make the statement that for the first time since the company was started, this was the first year they finished 'in the black', which in English of course means they 'made a profit'. In French the translation said it was the first time they had made an African American."
In a similar scenario, Myers says she recently received a document from a client who had been provided with a so-called professional translation. "Our client's customer complained it was nonsensical in places. We went through the document, immediately suspected, and later confirmed that it was a machine translation from a rather popular provider. For us, it's a matter of taking pride in your product. Machine translations and online translation tools provide literal translations of each word, and then it strings them together. Language doesn't work like that."
"I agree," says Morainvillers. "Language as a whole is complex. Machine translation is a fascinating subject and I think there are some nuts and bolts applications where it works, but it provides an extremely dry translation that is not always accurate or appropriate. I certainly would not use it as my sole means for translating a formal document. It has improved — yes, but it has a long way to go."
The most common problems occur when a client decides to take a certified translation and "run it by" an employee who is a native of the language. Myers points out that if this employee were trained as a translator, the company would not have felt the need to send it out for a professional translation. "Technical and legal language can be difficult to understand by the average native speaker of any language. Companies hire paralegals, copywriters, and technical writers to write according to the document's application. In turn, we use translators who are legal language specialists, advertising copywriters, and technical writers who specialize in translating for those same applicable industries."
By putting in place a recognized quality control process, translation companies can stand by their product and its accuracy. "We are very confident in our translations, not just because of the quality of translators we hire or contract to, but because our QC system certifies our translations based on years of experience in legal, government, health and human services, technical, and even marketing materials," Myers says.
Author bio
A copywriter and feature editorial writer for over 25 years, Kimberly Ballard of KimberlyWritesCreative specializes in feature editorial, PR, website content, and sales/marketing support. Kimberly currently writes for Foreign Language Services in Huntsville, Alabama.
You may also like