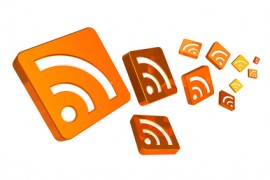 It might sound weird that I felt the need to update our Blogroll when it's only been a week since the launch of our blog. Thing is, I wrote that page in March and since then a lot of new blogs have been created. I've also deleted some entries, especially from the Translation & Languages list, as the blogs had been inactive for a very long time.
Have a look at the list and check if your blog is included. If it's not, please add a comment below or DM me via Twitter to add it (don't forget to include your RSS feed address and blog name). If your blog is already included, please check the name and link. If any of those needs to be changed, leave a comment so I can update them.
Have you named your blog?
I noticed that many of the blogs don't have their own names. They are named after their owners or their main website, i.e website name+blog. Others had no name at all, (title unknown) appeared in Google Reader. I unsubscribed from the (title unknown) blogs, if you don't even bother to give a name to your blog, you're probably not going to bother ever updating it with blog posts.
Our blog didn't have an "official" name as well until a few days ago. If you subscribed, you would see Lingua Greca blog as the name. If you haven't noticed yet, we named it Adventures in Freelance Translation. You can't see it anywhere in the blog at the moment (only in the browser title), it will be added in the blog header very soon. I also added a few mentions of the new blog name in our website. Many thanks to Marta (@martav88) for suggesting we give our blog a name.
Consider naming your blog
A catchy name will stand out more than your name and surname, plus it's great for SEO to add an industry-related word, such as translation, translator, language etc. Check your blog settings to determine where you can update the name. If you're using WordPress, you can find it in Dashboard > Settings > General > Site Title. Then, find ways to make it visible in your blog. The most common way is to add it in your blog header.
When you finish updating the technical details, let everybody know. Use your social media networks and ask people to update your blog name in their blogrolls. Should I also mention that this is a nice opportunity for new readers to discover your blog? 🙂
Let me know what you think about blog naming in the Comments section below. I didn't do any research on this topic and I'd love to hear your views, the pros and cons. Happy Friday!
P.S. Many thanks to Helena (@helena_pt), Raphaël (@mulleflupp), Rebekka (@wellrebekka) & Simona for pointing out what the image on top of each blog page is called (the header).
Further reading from the blog Fritinancy, suggested by Licia (see Comments below):
Linguistics Blog Names
Nicely Named: Midlife Mixtape
Fritinancy Is the New Away With Words
You may also like