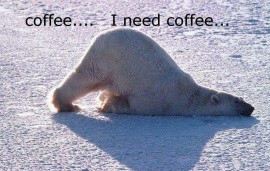 This series of posts was inspired by Lifehacker's How I Work series, which I've been reading for quite some time and thoroughly enjoy. It's about time we discover how our colleagues work and get to know them a little better.
If you want to participate in this fun series, email us at info@linguagreca.com for the Word template where you can fill in your answers & bio (incl. site/blog/social media) and then send it back to us as an attachment along with your photo (optional but preferred). If you don't like any of the questions, just delete them and add your own. Check out the previous interviews here.
Location: Hikkaduwa, Sri Lanka
Desired location: I'm pretty happy where I am
Current work title: Freelance Dutch to English Translator and English Editor/Proofreader
Desired work title: Add Published Writer to the above
Languages you have studied or currently speak: My Dutch, Flemish and English are fluent. I also speak French, understand German and am learning Singhala
The project you're most proud of: Translating a whole psychology book from Dutch into English and (if I can mention more?) and working on a huge web project (I expect around 50% of all translators use this regularly across the world and for sure everybody in this industry has heard of it :))
Your current computer setup: Just a laptop with Windows 8.1 – would love a MacBook Air
Do you own a smartphone? Yes, iPhone 5S
Favorite time of the day: Early mornings, sunset time and very late at night. During the day it can get really hot which can make me lazy.
Favorite gadget (apart from computer & smartphone): don't have one – probably my cooker!
Next conference/event you're planning to attend: ProZ.com virtual conference 29th & 30th September
How many hours per day do you usually work: this completely depends on my workload. Sometimes none (not often) sometimes 12 hours a day. I try to take one day a week off completely.
Are you an introvert or an extrovert? Introvert
Are you an early-riser or a night-owl? Both
What do you listen to while you work? Oh that's hard – it really varies. During a tough project I like silence. But sometimes the radio, sometimes the TV for background noise.
Bonus question for localizers
Tell us a bit about your localization values: I think anybody who localizes knows this- the localized words must sound natural in the target language and if that means changing the words completely then so be it. Users and readers of the localized material must never suspect that it has been translated, it must sound natural and be relevant. Relevant to the culture and current affairs of the audience it is intended for.
And a few non-work related questions to get more personal.
Your babies or pets, incl. names and ages: No children, 2 stray adoption dogs – Nibbs and Scooby.
Next city/country you want to visit: Australia
Favorite vacation place: My home – Sri Lanka! I also love Thailand and Turkey (both the cities and the beaches).
Favorite book: Reef by Romesh Gunesekara
Favorite song: Let it grow by Bob Dylan / Whiter shade of pale by Procol Harum / Heart of glass by Blondie / Save a prayer by Duran Duran / Blue Monday by New Order / Early house music / Lots of early 90's drum and bass / Mozart, Vilvaldi, Gershwin – I could go on and on
What are you currently reading? The Help by Kathryn Stockett
Author bio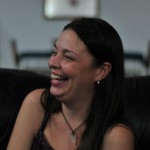 Ankie Renique is a professional freelance translator from Dutch into English (and sometimes the other way around), English editor and proofreader. Native in both English and Dutch. Specializes in Finance, IT, Marketing, and Website and App localization. Grew up abroad, still lives abroad :), passionate about food and seeing new places. Visit her blog and connect with her on Facebook and LinkedIn.

You may also like